Software for

Colleges!
eduTrac SIS is the most advanced, open source, all-in-one student information system on the market. It's data at your fingertips.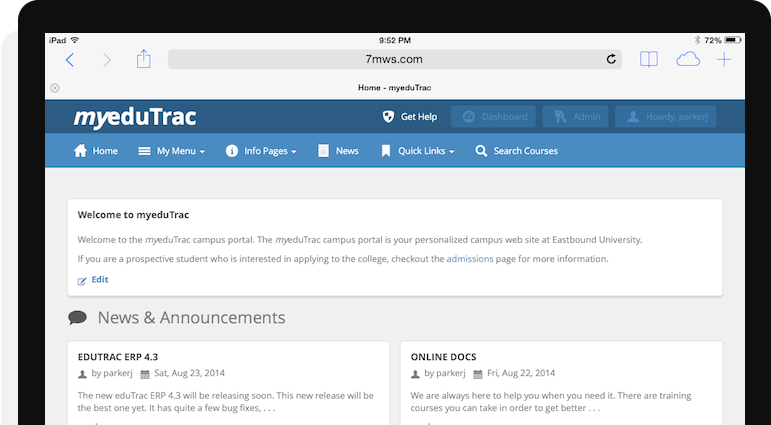 eduTrac SIS can be viewed on any type of tablet and mobile device: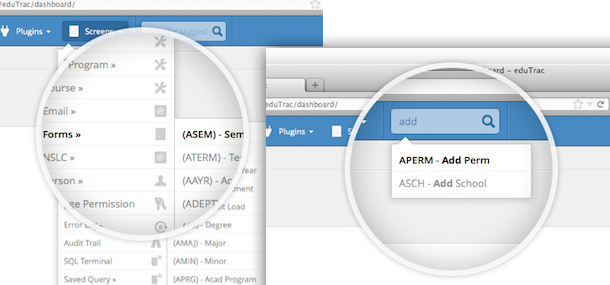 Navigating Screens
eduTrac SIS is user friendly and navigating through screens is quite easy.
Users can use the drop down list to navigate between screens, type the screen's acronym into the search box or use keyboard shortcuts.
Learn more...
The eduTrac SIS Difference!
As easy as it is to add data to a student information system, it should be just as easy to retrieve that data whenever you need it.
With the SQL Interface, you can run advanced ad-hoc reports like a pro!
Safe & Secure
1
Safe and secure against database manipulation and SQL injection.
Easy to Use
2
Disregard using a query builder and instead run relational queries to retrieve great results.
Download
3
Download your reports in several different formats: xsl, csv, pdf.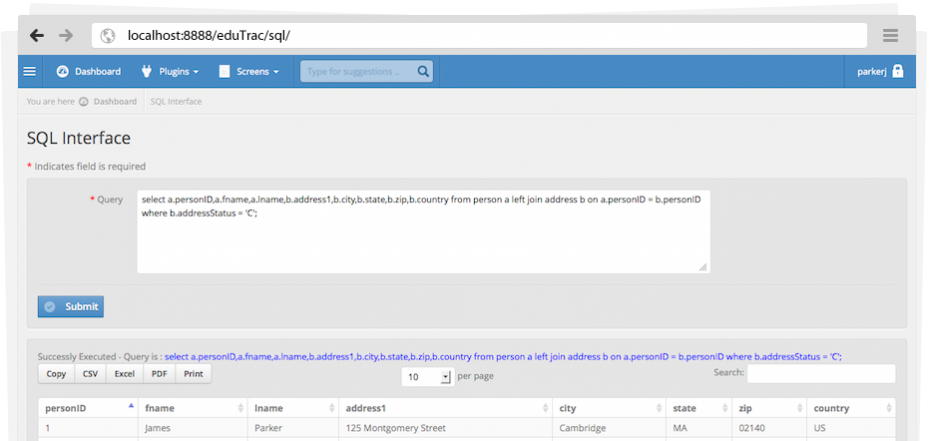 Get Ready For the Buzz
Keep your ears open because 7 Media will be the talk of the town. Why, because it is going to take the education community by storm!

You almost reach the end of the site, now what?
Subscribe to our newsletter and stay up to date with new releases and exciting changes!
Please wait...