The eduTrac Community edition is a PHP powered student information system (SIS). eduTrac can be used by both secondary as well as post-secondary educational institutions. eduTrac has all you need in order to manage your faculty, staff, students, course offerings, academic programs, institutions, schools, and transcripts. But these are just a few of the Community Edition features you will find in eduTrac.
Person
When creating a new user, you will utilize the person screen in order to create a new person record. Once a new person is added into the system, you can choose to create faculty, staff, student, or parent record based on the person record.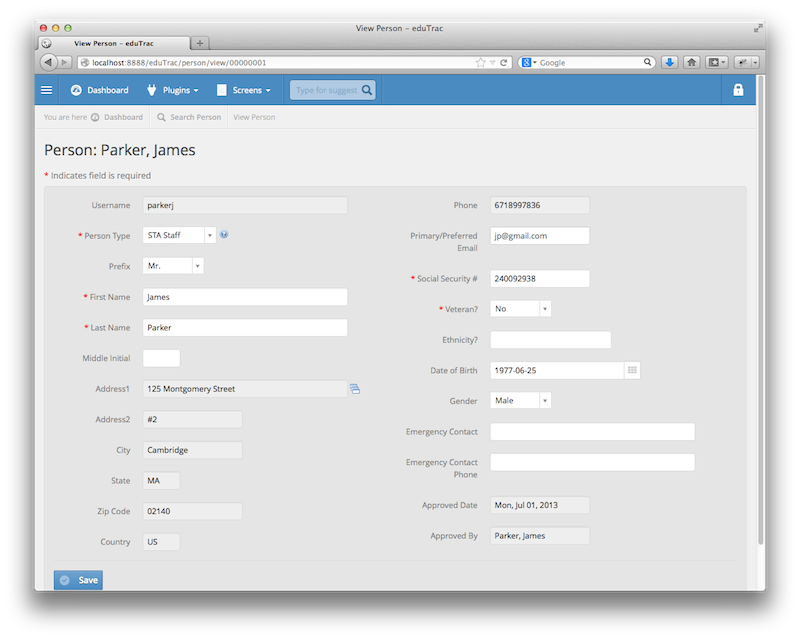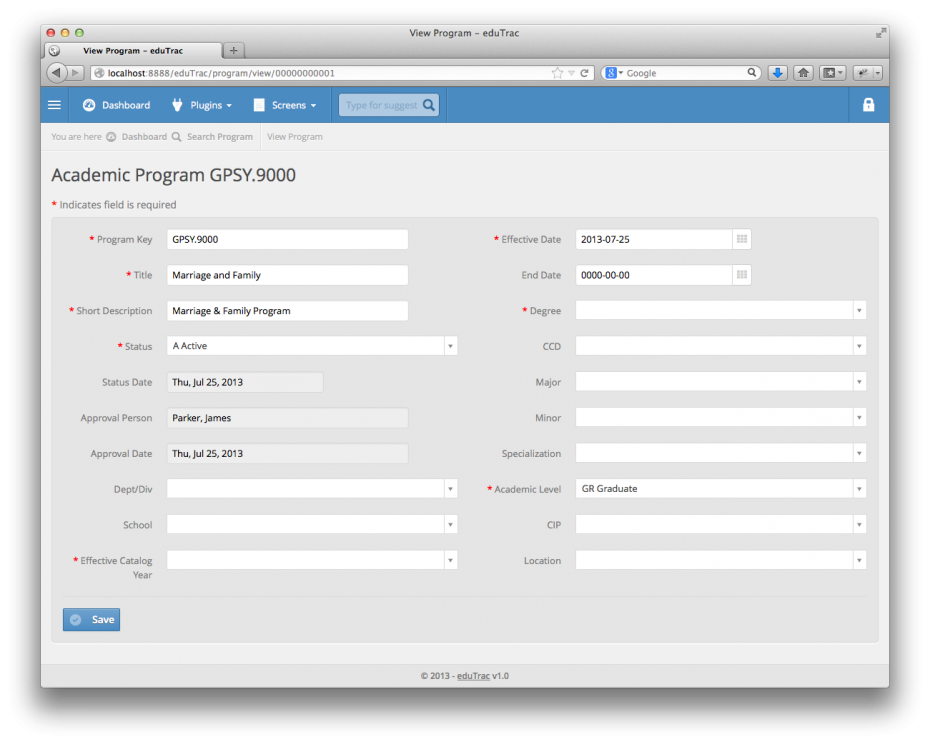 Academic Program
An academic program is a broad area of study focusing on a specific degree path. The way eduTrac works is that an program code is placed on a student's application. When it is time to create a student record, the academic program on the application will be applied to the student. This will be the student's area of focus until he or she graduates.
Course
The course screen allows you to create courses that are offered across an institution. Think of courses as a template. You create course sections from the course template and students will register for course sections.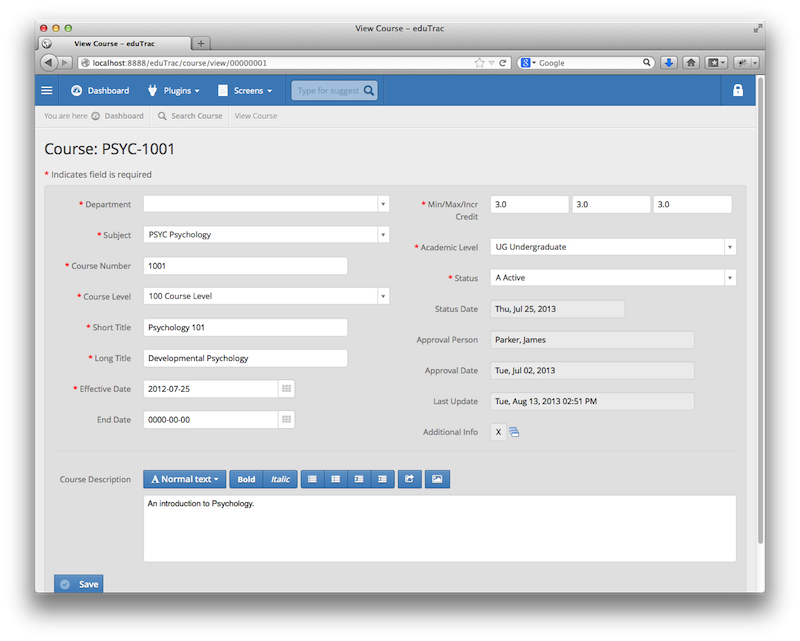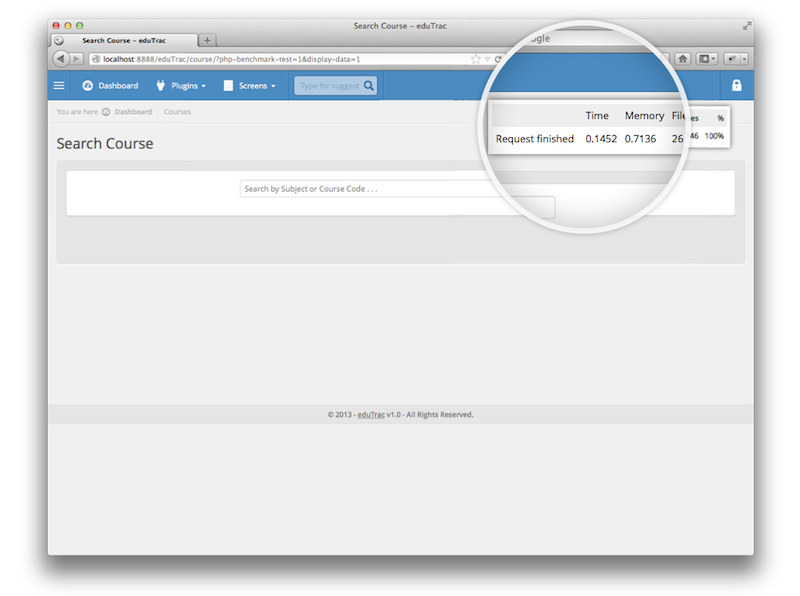 Benchmarking
eduTrac has pretty fast response time. However, if bottlenecks occur, you have the option of turning on benchmarking to check which screen is causing issues.
Audit Trail
Was something deleted by mistake or do you need to track down who edited a particular record? Then check the audit trail screen (by permission only). If something did happen by mistake, then you can restore from a backup. Audit Logs that are more than 30 days old are purged automatically.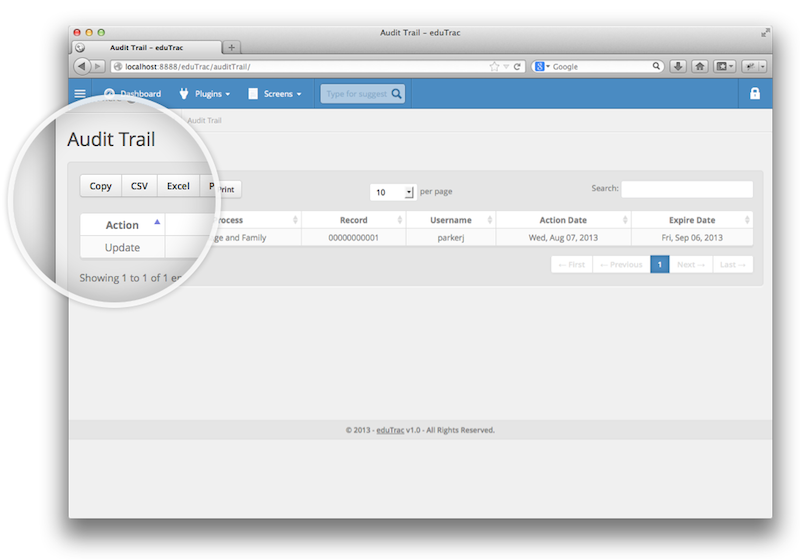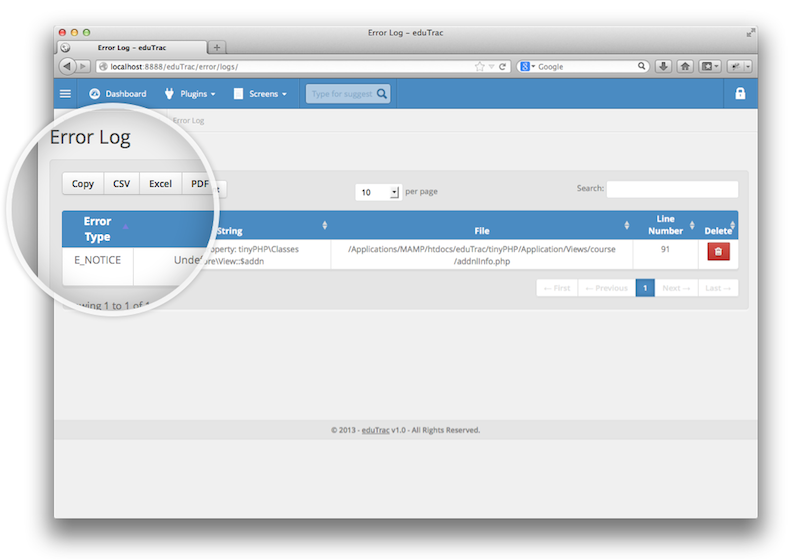 Error Log
If there are any errors that occur, you can check the error log screen in order to pinpoint the issue and correct it. Only specific errors get logged here. Other errors are logged in the secure temporary directory on the server.
Permissions
eduTrac has robust heirarchical permissions that are connected to a specific user role. A person can be assigned two user roles or additional permissions can be assigned to the person.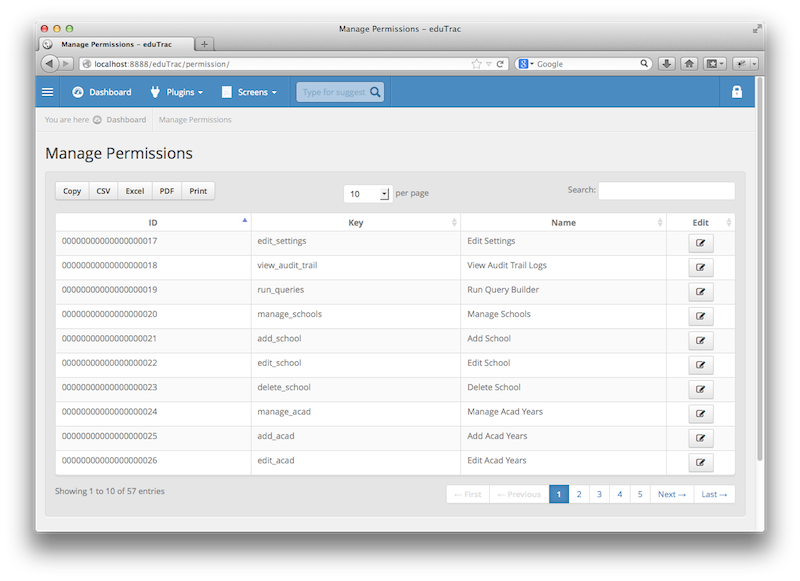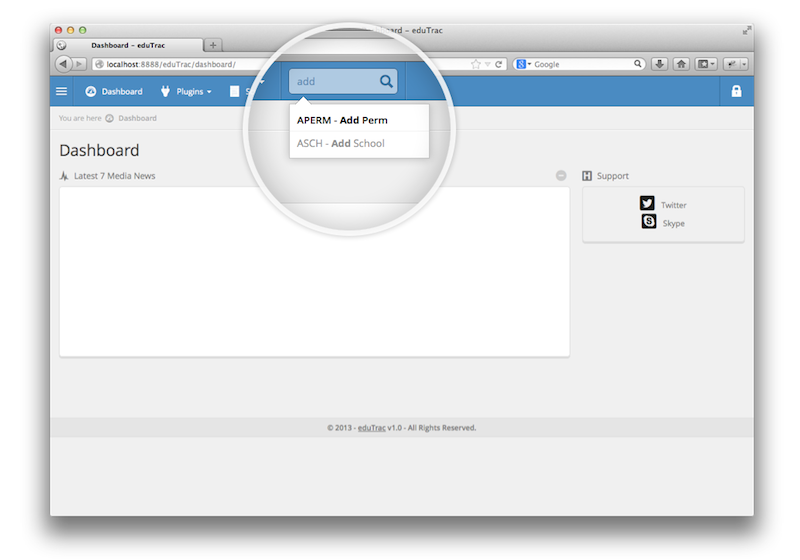 Search Screen
Use the drop down menu to navigate between screens or use the search function for faster access.
Last Updated: Jan 20, 2015 @ 12:21 PM